I'm not usually a big fan of Lists, but Barrack Obama's recent Top 20 lists inspired me. So I put together a Top 10 list of acts that I've seen over the last year that I would LOVE to see on the same bill in 2019.. In no particular order…
Keith Urban and Linsday Ell
This was an actual pairing and it worked and it was awesome and I would definitely go see them together again. Lindsay Ell is a kick ass guitar-slinging pop-country singer from Alberta and Keith Urban is the guitar slaying New Zealander who recently earned the honor of Entertainer of the Year at the Country Music Awards earlier this year. IMHO, it was well deserved. The pairing worked because they are both incredibly talented musicians who know how to put on a good show, mostly because it's obvious they love what they do.
Shakey Graves and John Craigie
These two might not be cut from the same cloth but it certainly is a similar one. Two dynamic personalities who have a knack for making the story that led to the song they are about to sing every bit as entertaining as the song itself.
Larkin Poe and Harpoonist and the axe murderer
This one is bound to be a foot stomping toe tapping good time! The Lovell sisters make up the hard rocking delta blues band of Larkin Poe while the Shawn Hall and Mathew Rogers make up the gritty, bar room blues duo Harpoonist and the Axe Murderer. My secret motivation for this particular pairing is in the hopes that the foursome will collaborate for a song or two as an encore. My bet is that it would be one for the history books!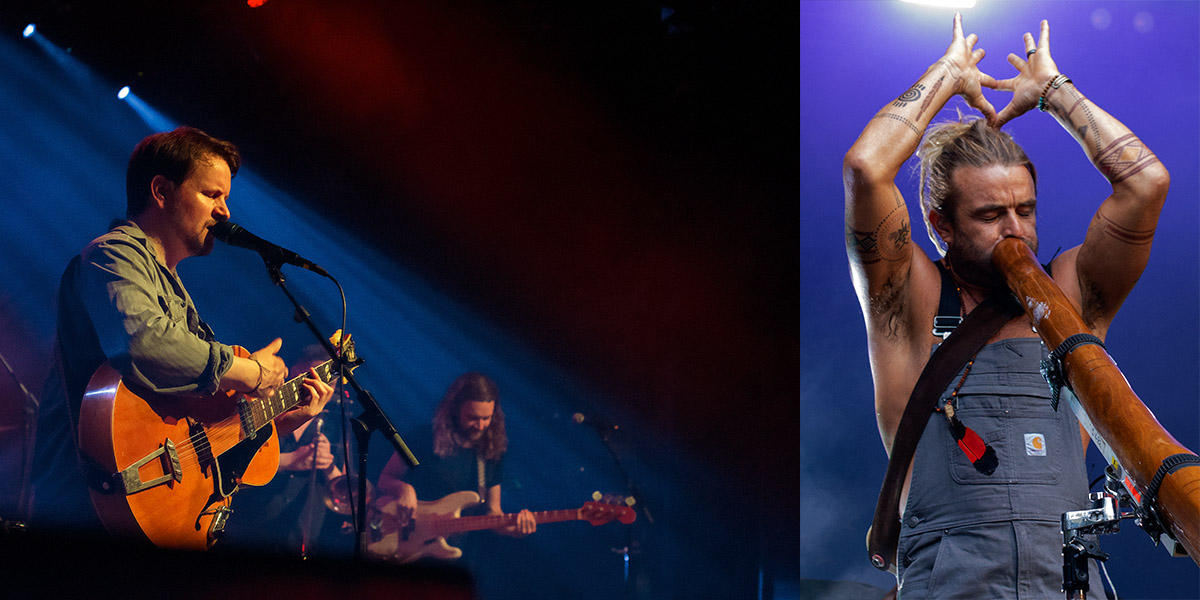 Frank Turner and the Sleeping Souls and Kolars
An evening for the hard core. A lot of artists put 100% into their shows but only a few can manage 110%. The husband and wife duo of Kolars and folk-punk rockers Frank Turner and the Sleeping Souls are two that can. As an added bonus, both bands offer a mood of inclusiveness,kindness and crowd participation.
Big Sugar and Wooden Horsemen
There's no way I could make a top ten of 2018 and not have Big Sugar on that list. I was blown away by Wooden Horsemen when I saw them this past fall and the thing both bands have in common is that their lead singers are both insanely talented guitar players and the whole ensemble kind of comes together to showcase that.
Xavier rudd and Jon and Roy
Imagine an outside venue on a late summer evening on a lawn littered with aztec blankets and barefoot concert-goers. Jon and Roy hit the stage and Jon Middleton's baritone bellow permeates the lazy late afternoon haze. People start dancing to Roy Vizer's reggae flavored beats. Later, Xavier Rudd and his band mates keep the joyful party vibe going with his mad didgeridoo as he reminds everyone how lucky they are to be enjoying beautiful music with beautiful people in such a beautiful place. Everyone leaves happy and a few are inspired to donate to their local environmental charity.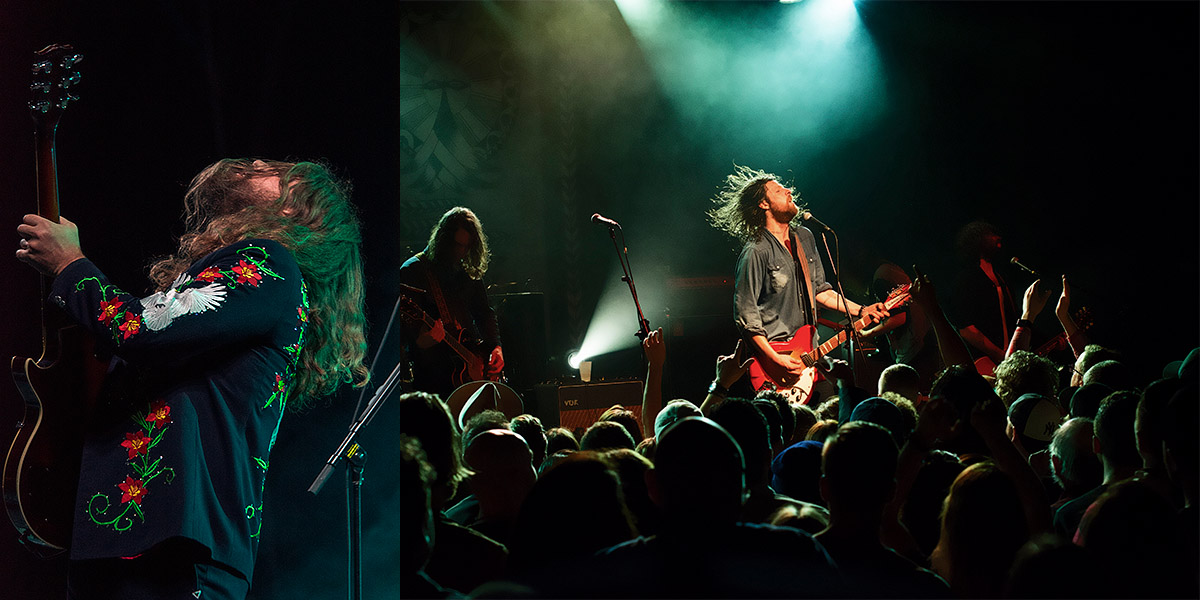 Hozier and Neko Case
Probably two of finest vocalists I was fortunate enough to listen to this year, and that's the main reason I'd pair them together. Neko Case is Vancouver's adopted darling daughter who sings like a rebellious and insightful nightingale. I love her solo work and I love her poetry and can't get enough of the her beautiful voice.
Tall, skinny Irish lads like Andrew Hozier-Byrne are not supposed to sound like gospel singers. Hozier was one of the most intriguing characters I've photographed: Shy, refined, darkly romantic and and at times larger than life. He is without doubt a superstar in the early stages of a shining career.
These two artists would provide a night of profound poetry and one of the best shows for musical artistry you'd be likely to see all year.
Wallis Bird and Skye Wallace
These two lovlies did a workshop together at Vancouver Folk Festival this year and it was a major highlight for me. I would love it if they followed through on their promise to play together again. Sky Wallace brings a punch of punk to the often mellow vibe of indie-folk and Wallis Bird is a powerhouse vocalist who mixes her set up with some looping and switching from guitar to keyboard.
The Sheepdogs and Matt Mays
Canadian Classic Rock all night long.
Ben Howard and Ben Harper with Charlie Musselwhite
Two of the most memorable shows this year were Ben Harper at the Orpheum and Ben Howard at Deer Lake Park. What I love about both artists is that neither played the hits that launched their respective careers. I loved that they were both able to embrace what was driving their creativity and let that guide their performance. Yeah, it would have been nice to hear "only Love" or "Steal my Kisses", but it would have also been really out of place. To experience the melancholic artistry of Ben Howard and the Grammy award nominated duo of Ben Harper and Charlie Musselwhite in one evening - that's the stuff dreams are made of.
closing thoughts
2018 was an amazing year for live music in Vancouver - and if you know where to look there is great live music everywhere, often even the street corners and local watering holes. Don't forget that musicians work HARD at their craft and when you have the chance, stop and listen!