Playlist of musical acts passing through Vancouver during the month of October with dates, venues and ticket information. Plus a sentence or two on what we can expect at the show or why we put the song on the list.
We thought it might be kind of fun to start posting some playlists… so here's a list of 10 tracks by artists that will be gracing the stages of Vancouver's finest live music venues during the month of October. Plus a bonus track of one of the 2019's coolest new songs. This is by no means a comprehensive list, just a sample of what's to come this month.
Barns Courtney -You and I
When: October 1
Where: Imperial
Ticket Info: … This Show was all sold out, gang - let's hope this rising star comes back soon!
In all honesty, I could have put together an entire playlist of just Barns Courtney. The English singer-songwriter has been touring relentlessly over the last four years and has managed to put out two damn good full length albums in that time.
I decided on "You and I" for the playlist because in my opinion it has a distinct Brit-Pop punch which makes it stand out from much of his other material Like all of his music, this tune is solid both lyrically and musically, and it showcases his unique vocal talent.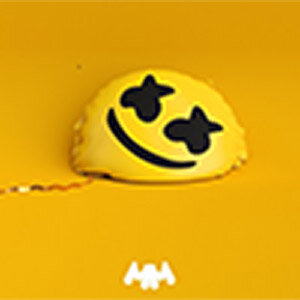 When: October 8
Where: Doug Mitchell Thunderbird Stadium
Tickets: still a few left starting at $52.95
Ok maybe I am cheating a little by using a song where Bastille is only featured because as far as I know Marshmello will not be performing alongside Bastile on October 8th. But Dan does most of the singing on "Happier" and I really love this song and It's my playlist so….
This is the kind of love song that I totally relate to because I'm still a little stuck on the idea that it can't be love unless it hurts a little. Or in this case, a lot. The way this song admits so simply to the anguish involved with letting go… I think it's very sweet and beautiful.
Cosmo Sheldrake - Come Along
When: October 8
Where: The Fox Cabaret
Ticket Info: Still a few left and at $15 this is basically the deal of the month. Get yours at Red Cat Records or Zulu or online
When I first learned that Cosmo Sheldrake was the son of a parasychologist it was a total "a-ha moment" for me. He certainly creates music that can take you right to the edge of reality and beyond. I totally love his super quirky sound and I was stoked to get to see him perform live at Squamish Constellation Festival this July.
"Come Along" is a sweet sampling of what this unsigned multi-instrumentalist, composer and producer has to offer. It's off-beat and brilliant and cerebral and visceral. Sheldrake uses a lot of electronics and looping in his music, yet his whimsical vocals are delivered in a way that feels steeped in traditional lore.
Black Joe Lewis Sugarfoot
Black Joe Lewis and the Honeybears -
When: October 9
Where: The Rickshaw Theatre
Ticket Info: $20 via eventbrite
This song has my favourite bassline of all time and I was really into it back I was still playing bass in a band. I don't mean to point fingers, but this song is pretty much the reason why I never practiced our songs… I was too busy trying to nail this one.
Black Joe Lewis is on tour celebrating the ten-Year Anniversary of the album Tell Em' What Your Name Is. I don't know which song I am more excited to hear live "Sugarfoot" or "Bitch I Love You." But they are both off that iconic album, so I'll safe the verdict for afterwards.
John fogerty - up around the bend
When: October 13
Where: Rogers Arena
Ticket Info: starting at $67.60 from ticketmaster
I could have chosen any number of CCR classics or plucked a track from one of Fogerty's swampy solo tracks for this playlist. No doubt fans at Rogers Arena on October 13 will get to hear a good mix of both, as well as some other monumental hits that shaped Fogerty's songwriting.
I've never been one to take comfort in constants and "Up Around the Bend" speaks to me of relishing being in motion. As a kid I wanted to be a drifter when I grew up (I thought it was a vocation, not a lifestyle), so it's a sentiment I can get behind. Basically, this is the ultimate road-trip song and that's why I chose it.
Fans have been waiting a long time for new material from singer-songwriter Pete Yorn, and I think the majority of us can agree that it was totally worth the wait. Caretaker is Yorn's seventh studio album and although I admit I haven't listened to it enough for all the tracks to fully sink in, I like what I've heard a heck of a lot.
Pete Yorn writes the kind of music that sticks to you and as much as I wanted to be current and trendy I felt totally compelled to stick with "Strange Condition" for this playlist. Sometimes we move on and let go and sometimes we hang on tooth and nail. Here's to the irony in that.
I've been looking forward to seeing Jade Bird for months. This girl has got a VOICE y'all! And a fiery personality to go with it. She's been touring steadily since the release of her self-titled debut Album in April and has opened for First Aid Kit and Hozier.
I'm pumped to see her headline the Imperial. Her style spans folk, soul, pop and blues and even country. I love the cheeky tone and high energy of "Uh-huh." I also love how unabashedly spiteful the lyrics are.
Hozier - Almost (Sweet Music)
When: October 18
Where: Doug Mitchell Thunderbird Stadium
Ticket Info: SOLD OUT!!!
I love the tone of Hozier's guitar and the opening guitar riffs of "Almost (Sweet Music)" are sublime. Warm, smooth and luscious. Robust. Honestly sometimes I feel like I could just have the intro on repeat except that Hozier's voice is the perfect compliment to that guitar because it's also warm, smooth and luscious.
Musically, it's magical, and lyrically it's mysterious. Is it really a clever list of love songs?And is this for a current love or the memory of a love past. I can't figure it out and I like that about it.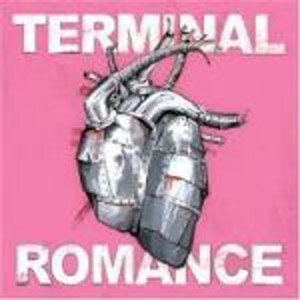 When: October 23
Where: The Vogue Theatre
Ticket Info: starting at $20 via eventbrite
As if I would ever pass up the opportunity to play a song that was about trees. Especially if the song is also a metaphor for relationships. I'm a sucker for old memories and this is a song that has some good ones for me. Road trippin' and love on the run.
Mays plans to start the evening slow with some solo acoustic numbers and then build into a full-blown party. I'm already wondering which ones he'll play acoustic and which ones will be turned way up! As long as he plays "Tall Trees" everything else is gravy.
Judah and the Lion - Suit and Jacket
When: October 24
Where: Orpheum
Ticket Info: starting at $53.75 via Ticketmaster
The majestic Orpheum Theatre is going to be a neat place to experience one of indie rocks' most distinctive sounding band. They are touring in support of their newest LP Pep Talks, which features a number of guest artists so it will be interesting to see how that translates live.
"Suit and Jacket" is the opening track from their 2016 album Folk Hop and Roll. It's a song about being true to yourself and not following the norm if it doesn't feel right to you. It's kind of my theme song for the last year so…
ecce Shnak - Velociraptor swayze
This art rock outfit from New York doesn't have any scheduled dates in Vancouver just yet.
But here's a link to their website if you want to know more about them.
I'm calling this the bonus track, but in truth it's the whole reason I went to the trouble of making a playlist in the first place. I fell in love with this song the first time I heard it and I even broke my own rule of not writing album reviews anymore to write the review of Metamorphejawns for Spill Magazine.
It's about a velociraptor named Patrick Swayze who is soothing a broken heart with morbidly outrageous thoughts of retribution. It's a catchy, whimsical and somewhat grisly tune that will have you singing. Like they say in the refrain. "come get this monster, baby"
Hope you enjoyed this list… we'd love to hear what you thought of it. Feel free to comment below, shoot us an email or connect with us via social media. Who are you going to see this month?